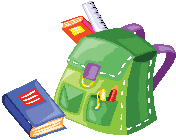 SCHOOL SUPPLY LIST CHANGE
For the coming school year, we will no longer have a school supply list. Instead, Families will be asked to pay $40.00 per child.
Since you will not have to go from store to store to purchase a complete list, you will be saving time and guarding your health during Colorado's Safer-at-Home order.
This plan will be more economical as our school is able to receive discounted pricing, and we will order what we need as we need it.